washable menstrual pads
Comfort including environmental protection
menstrual cups
Ecological Hygiene practically used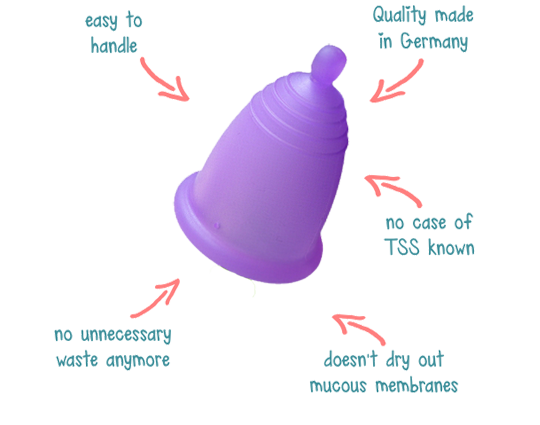 Welcome to bloodmilla.de, your shop for alternative menstrual hygiene articles made in Germany*
Our Bloodmilla onlineshop is all about alternative and environmentally friendly products that provide you not only during your menstruation , but also in daily use with secure protection and well-being.
The washable sanitary napkins and panty liners of Bloodmilla, that are made out of organic cotton, and the practical menstrual cups of Me Luna are a modern alternative to traditional disposable products and very easy to use .
The high quality of the organic cotton fabric cloth pads, and the allergen-free material of menstrual cups are also much healthier than most disposable products. They provide a good climate , do not dry out the sensitive mucous membranes and are thus ideally suited for people with allergies.
Let you inspire from a whole new feeling in everyday life und during your period - you'll be amazed !
* We try to offer as many products as possible from German production . To be able to offer you greater variety we come get to products made in the EU when necessary.
---
The Bloodmilla News there!

From now on Bloodmilla will keep you updated here on new products in the range and planned discount offers.
more ...